This post has been sponsored by Evolve Media on behalf of Seventh Generation Diapers. All opinions listed are my own.
When my kids were little, I only used one name brand of diaper. Honestly, it was the only brand I trusted. I had heard so many horror stories about the other brands and how my friend's children had suffered severe diaper rashes and more. I did not want my kids to go through that, so I made sure to use something that I knew and trusted. There was no other brand for me at that time.
Now — if Seventh Generation Diapers had been around when my kids were little, I would have made the switch without even thinking twice.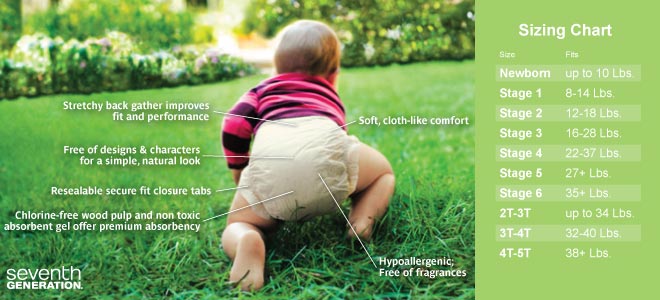 Seventh Generation's newest diapers are helping the toxin-free generation go au natural. Incredibly absorbent and naturally kind, they are free from fragrances, chlorine-processing, and conventions. They make childhood an incredibly joyful place to be.
Watch this video to learn more about the Au Natural!
These diapers are Designed to be Kind™ to baby's sensitive skin, with everything you need in a diaper and nothing you don't. Seventh Generation diapers are made with chlorine-free processing and fragrance free material and are incredibly absorbent and naturally kind.
To learn more about Seventh Generation Diapers, be sure to visit: www.toxinfreegeneration.com
So — as a mom — answer this question for me:
Have there ever been products in your life that you loved more than any other because of the great benefit they had for your family? We would love to hear your thoughts!