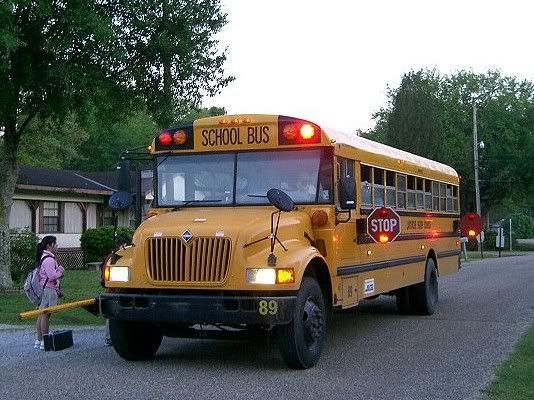 Because I make them.
It's as simple as that. Just like I make them turn off lights when the leave a room and make them turn off the tap water while brushing their teeth and make them place empty cereal boxes in the recycling bin.
They don't like it much. They say the bus smells (it does!) and sometimes, kids are rowdy. Often, they tell me, the bus driver is grouchy. If I drove them to school, they argue, they could sleep in a bit later (not that they would!) and would get home a bit earlier in the afternoons.
It's true.